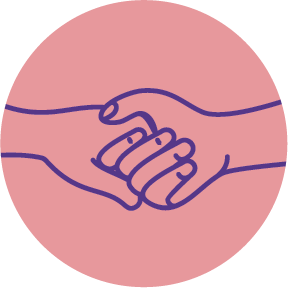 Replicating Mum2Mum
In 2019, the Princess Project Mum2Mum team won a place on The Cinnamon Network's Project Incubator, which takes innovative, new social action projects and helps them grow to a point where they can be replicated many times over.
We have been fortunate to have received two years' mentoring and training from the Cinnamon team, which has brought us to the point where we are able to partner with local churches across the UK, equipping them with the resources and support they need to be able to run their own Mum2Mum befriending project, supporting young mums in their communities.
Churches (or groups of churches) who partner with us will:
-Be given initial and ongoing support and training from the central Princess Project Mum2Mum team
-Receive Mum2Mum Befriender Training Course resources (training videos and manuals that can be used to deliver the training online or in-person)
-Be given a Mum2Mum Operating Manual, including all the policies, guidelines, forms etc needed to run the project
-Be invited to a yearly conference for all those involved in Mum2Mum nationwide
-Be invited to join a Facebook forum with other Mum2Mum projects
-Be part of the wider Mum2Mum community.
If you would like to find out more, please get in touch with the Princess Project Mum2Mum team- we would love to hear from you.